Our Best Selling Chile Seeds
Regular price

Sale price

$ 2.49 USD

Unit price

per

Regular price

Sale price

$ 2.49 USD

Unit price

per

Regular price

Sale price

$ 2.49 USD

Unit price

per

Regular price

Sale price

$ 2.49 USD

Unit price

per

Regular price

Sale price

$ 2.49 USD

Unit price

per

Regular price

Sale price

$ 3.99 USD

Unit price

per

Regular price

Sale price

$ 2.49 USD

Unit price

per

Regular price

Sale price

$ 2.49 USD

Unit price

per

Regular price

Sale price

$ 3.99 USD

Unit price

per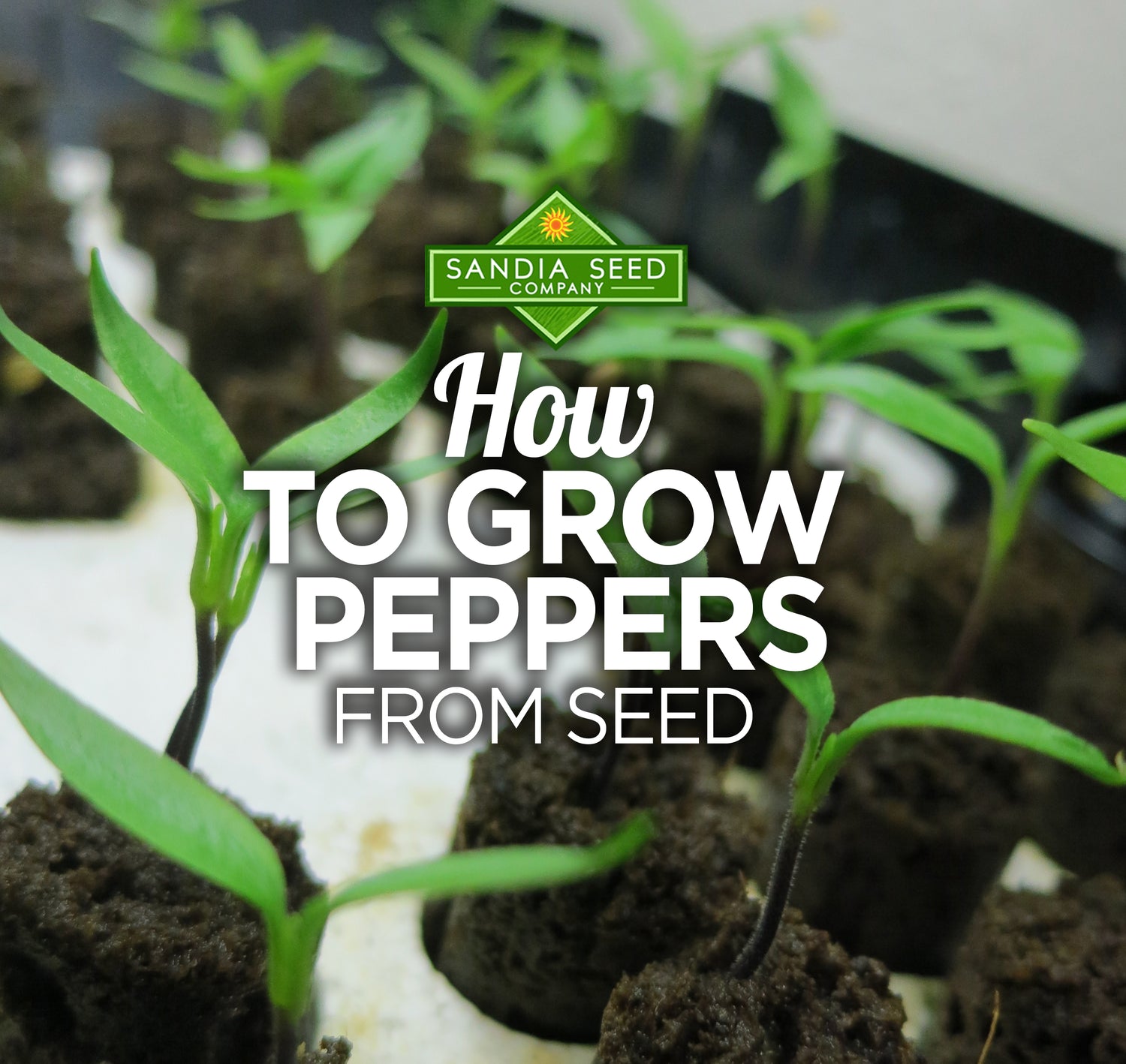 How to Grow Peppers
Read our top tips for growing pepper plants that are healthy, large, and have good harvests. We highly recommend starting pepper seeds indoors to get a jump start on the growing season.

Learn how to germinate your chile seeds faster by keeping them warm (yes, they do take longer than most vegetable seeds,) how to prevent weak or leggy seedlings, how to grow bigger plants more quickly and increase your harvest:
HOW TO GROW PEPPERS
2023 Seed Catalog
Our 2023 Seed Catalog features lots of new seeds, recipes, and growing tips. You can download it FREE or order a printed catalog ($2 includes shipping) to be mailed to you.


The complete Seed Catalog has 100+ specialty peppers from sweet to super-hot, 50 heirloom tomatoes, and seeds for 27 vegetables.

It is hard to believe that this is already our 15th anniversary! Our company began in 2008 selling seeds for six green chiles, and now this catalog contains over one hundred peppers, fifty tomatoes and thirty-five vegetables. We are truly thankful for our wonderful customers who have supported us on this journey and who continue to enjoy our ever-changing selection of seeds.

New Seeds for 2023! 
The amazing new varieties for 2023 include the Sriracha pepper used to make rooster sauce, the Habanada pepper full of tropical habanero flavor and zero heat, and Mini Bell Pepper Mix to add bright colors and pizazz to your summer menu. The tomato additions are Gardener's Delight Cherry Tomato an extremely sweet cherry heirloom tomato and San Marzano Roma the preferred Italian paste tomato. 
View our 2023 Seed Catalog
Check out some of our Favorite Seed Collections: