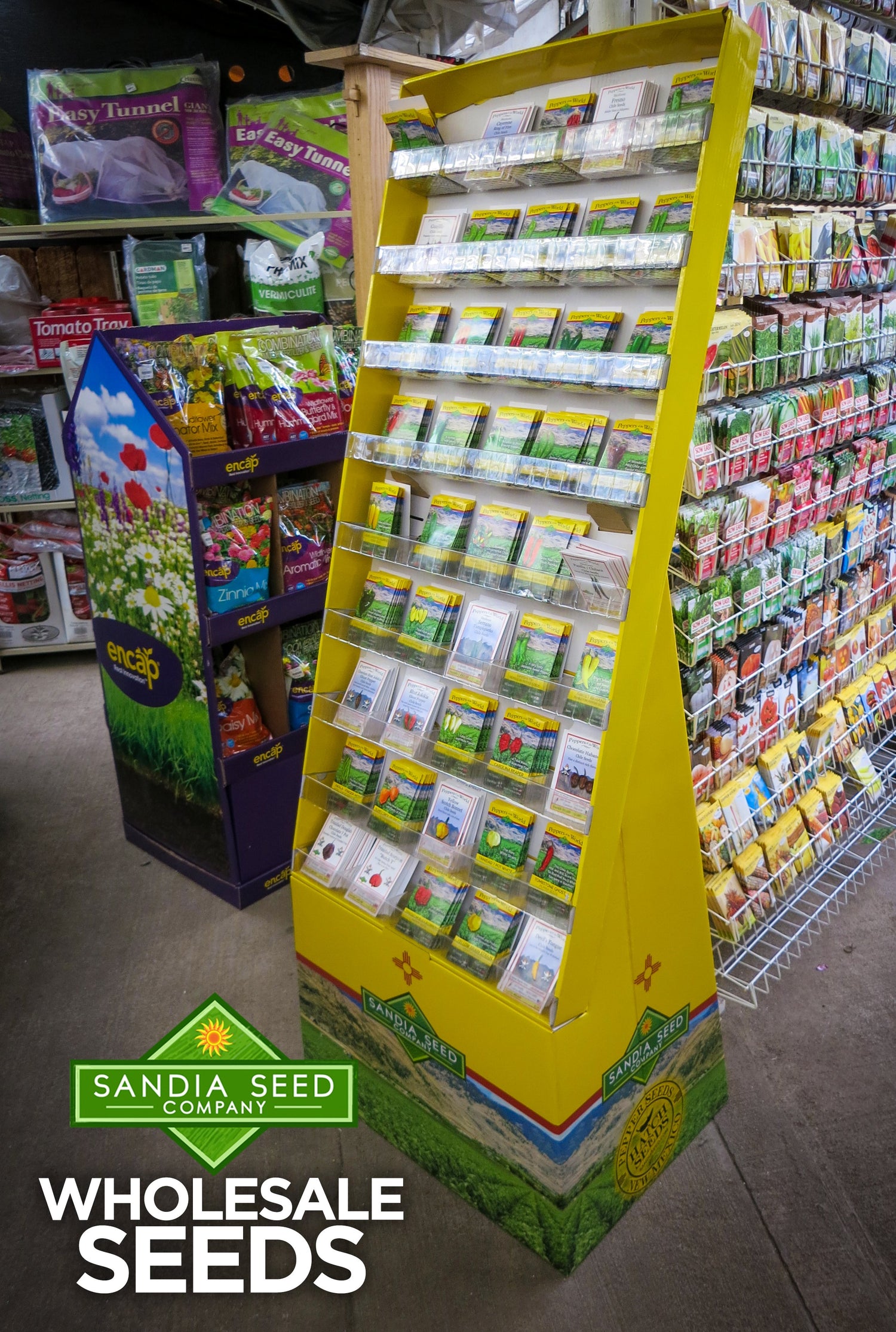 Wholesale Seeds
Get 50% Off an Initial Order of $300 or more! Wholesale customers receive 50% off your first order over $300*.

Use Discount Code: "2023WHOLESALE"
at checkout to get 50% off orders over $300*.

BECOME A SEED RETAILER, APPLY TO BE A WHOLESALER:
After your first Wholesale order, all future reorders of any amount will be 50% off with no minimum – if you apply to be a Wholesaler. Please fill out our Wholesale Application form below to become a Wholesaler with us and/or to ask any questions. We'll get in touch with you to provide you with a custom discount code for future reorders that has no minimum amount for reorders.